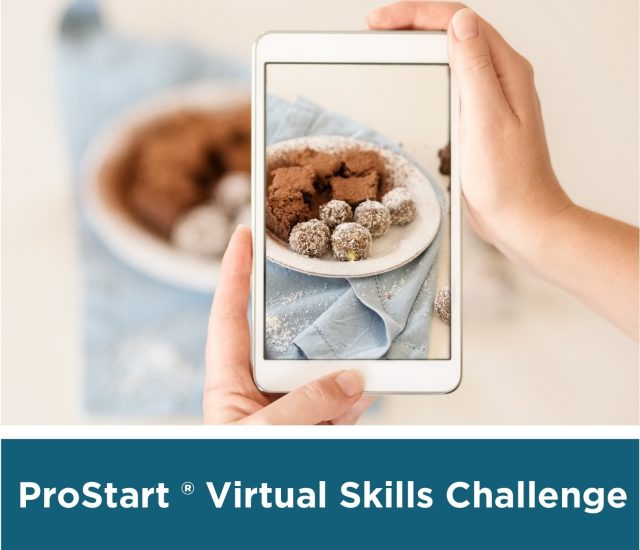 The ProStart Virtual Skills Challenge is a series of interactive mini-competitions focusing on core culinary skills & hospitality management concepts.
Virtual competitions feature a variety of challenges and formats, including video, photo and print deliverables. Challenges run December through April.
Challenges are individual-based – meaning one student per submission. The ProStart Skills Challenge is open to current New York State and Vermont ProStart students ONLY.
There is a $25.00 registration fee for each submission.
Prizes Include: 1st Place: $100, 2nd Place: $50, 3rd Place: $25
All participants will receive a Certificate of Participation.
Questions? Contact Elizabeth Fordley at elizabeths@nysra.org or 518.452.4222.