Allied membership provides a platform to market your products and services to a targeted audience of restaurant owners in New York State. It is an investment that also supports the Association's work to help restaurateurs succeed and to advance the interests of the restaurant industry.
Anyone who services the foodservice industry, whether it be a sole proprietorship, partnership, joint venture, corporation, LLC or LLP, can become an Allied Member. For example, linen services, attorneys, merchant services, etc.  As an Allied Member, you are eligible to sponsor NYSRA events.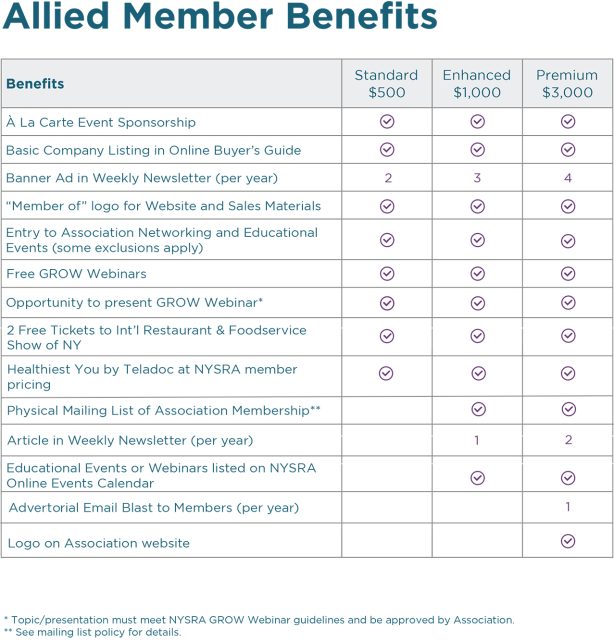 Information about HealthiestYou by Teladoc available here.