Now offering a curated suite of wellness solutions for hospitality. As a trusted health and wellness partner of the hospitality industry, United Health brings physical, mental health, and wellness solutions to you and your employees.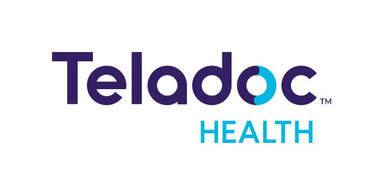 Healthiest You by Teladoc is an affordable, convenient way to provide a meaningful health benefit to employees. Through the program employees have access to virtual medical and mental health appointments. The program also includes myStrength Complete – a full-spectrum, stepped care approach to mental health support.
Unlimited 24/7 access to virtual care with licensed providers.
Access to virtual visits for medical and mental health conditions along with neck and back care, dermatology, nutrition counseling, and expert medical opinions.
No copayments or hidden charges.
The monthly cost covers the employee + their entire family with no additional fees.
All employees eligible: full time, part time, and furloughed.
NYSRA price is $9 per employee per month (PEPM) for unlimited virtual visits (includes all family members at no additional cost) with $0 copays. Employers may choose to cost share with their employees. A health plan is not required, minimum of 2 people to enroll.
More information and FAQ.  HealthiestYou App Demo.
To enroll employees in the program, click here.  Members and nonmembers can sign up for Teladoc through NYSRA.
Free Mental Health Resources and Communities

United Healthcare brings more to the table by offering:
Product and network flexibility on:

Group Health Insurance
Group Dental Insurance
Group Vision Insurance
Group Life Insurance

Specially crafted programs and services designed to help improve member health, productivity and retention.
​The NYSRA Services team will work with you to find the right plan to meet your needs.
For more information contact Curtis Robinson at 800.452.5212 or curtisr@nysra.org.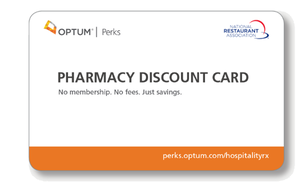 The FREE Pharmacy Discount Card helps your employees save an average of 47% on all FDA-approved prescription medications, and is available whether you have insurance or not. Many people with insurance find the Pharmacy Discount Card sometimes provides a lower cost than their co-pay.
Accepted at more than 64,000 pharmacies nationwide, including most national drugstore chains.
No exclusions apply – there are no deductibles, medical history exclusions, limitations or maximums.
Cards and coupons are pre-activated and easy to use; privacy is protected.
Administered through OptumRx®. This discount card program is not insurance.
Search for the best price and download a coupon or the card to access your discounts here: here.