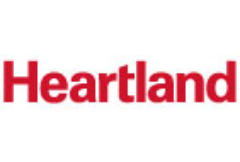 Heartland provide members with competitive pricing and great service on payroll and credit card processing solutions. Heartland provides easy-to-read statements so you know exactly what you're paying for.
Payroll
Customizable, all-inclusive solution.
Web-based time and attendance tracking.
Comprehensive reporting, including FICA Tip Credit Report.
Provider integrations – secure access for banking services, benefit programs, government agencies or insurance providers as needed.
Credit Card Processing
Accept all forms of payment.
Secure card processing.
Fee reporting by credit card brand.
Next day funding.
Contact NYSRA Services at 800.452.5212 or membersavings@nysra.org and we will put you in touch with your local Heartland Representative.